Welcome to Just BareFeet.com. This is a site devoted to the natural attraction to female feet. This includes the love of healthy toes, slender and smooth soles and the majesty of girls bare feet. If you can relate to these feelings, you're going to love this site. Click around for photosets of Beautiful Barefoot Girls.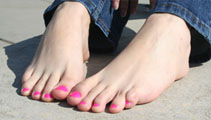 Cute Bare Feet
Long Toes, Skinny Toes, Healthy Toes... it doesn't matter. We love 'em all!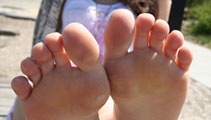 Smooth Soles
Those gorgeous bottoms of the feet that are beautiful smooth and wrinkled.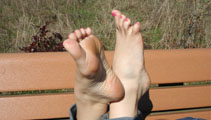 Arches
Enjoy those curvy arches that everyone loves to see. From Heel to Toe, Just Bare Feet has 'em!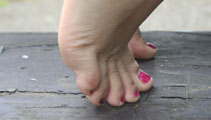 Toes
Cute and beautiful Toes. Spread or together, toes are naturally sexy and cute.
Like what you see? Check out our full photosets and videos here: